Citizenship & Immigration Services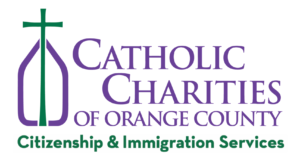 Our Citizenship & Immigration Services is a DOJ (Department of Justice) accredited team that provides citizenship services, including free citizenship education, free or low-cost naturalization, and refugee services. We offer citizenship legal services to anybody seeking assistance, regardless of race, religion, nationality, gender, social orientation, age, disability or ability to pay. Our Citizenship Program directly provides Southern California legal permanent residents eligible for naturalization with information, education, and N-400 application assistance through individualized case management. Services are provided in Spanish, Vietnamese, French, Tagalog, and English.
CITIZENSHIP Services
Our DOJ Accredited Immigration Counselors are willing and able to assist you on your journey to become a Naturalized United States Citizen.
The basic qualifications to apply for US Citizenship are:
Be a Lawful Permanent Resident (Green Card Holder) for at least 5 years, or 3 years if married to a U.S. Citizen
Have been physically living in the U.S continuously for the last 5 years
Be of good moral character
Be able to speak, read and write basic English
NOTE: Attend workshop to see if you qualify to take test in native language
Be able to pass a Civics test on U.S. history and government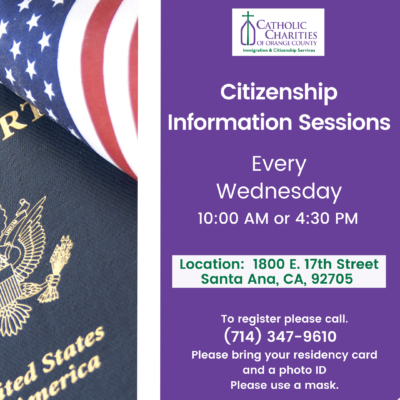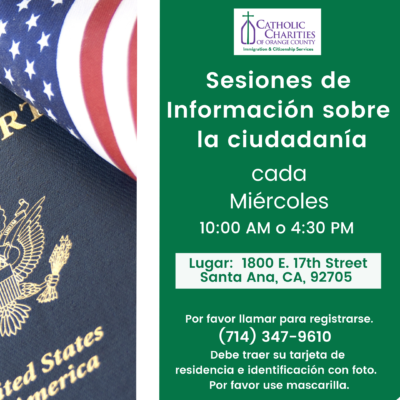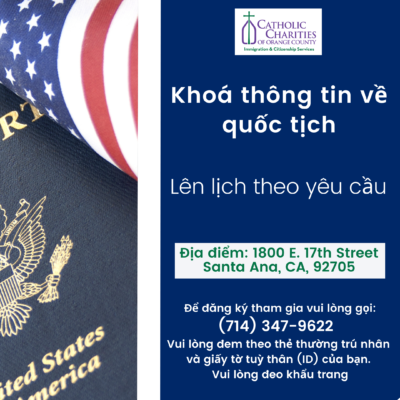 IMMIGRATION Services
Our DOJ Accredited Immigration Counselors provide a wide variety of immigration services including the following:
Adjustment of Status
Family Visa Petitions
Consular Processing
DACA Applications (Initial and Renewal)
Parole In Place (for family of U.S. Military)
Affidavit of Support
Advance Parole
Fiancé Visas
Employment Authorization
Legal Permanent Resident Card Renewal
Removal of Conditional Residence
Fee Waiver
FOIA Requests
UVisas
VAWA
Removal Defense
The focus of the Removal Defense Team is to represent unaccompanied minors, children and adults in removal proceedings who are pursing humanitarian forms of relief, including Asylum, special immigrant juvenile status, and relief for victims of crimes under the Victims of Trafficking and Violence Protections Act. We represent Non-Detained, Detained, and Bond Hearings clients.
Most immigration services will require a Free Immigration Consultation prior to your application being prepared.
EVENTS
Our next cycle of 12-week Citizenship & Naturalization Test Prep classes start on Tuesday, September 27th. They will be held on Tuesdays and Thursdays from 5:00 PM – 8:30 PM.
To register, email jcasarin@ccoc.org or call 714-347-9610 to request a class registration appointment and initial student assessment.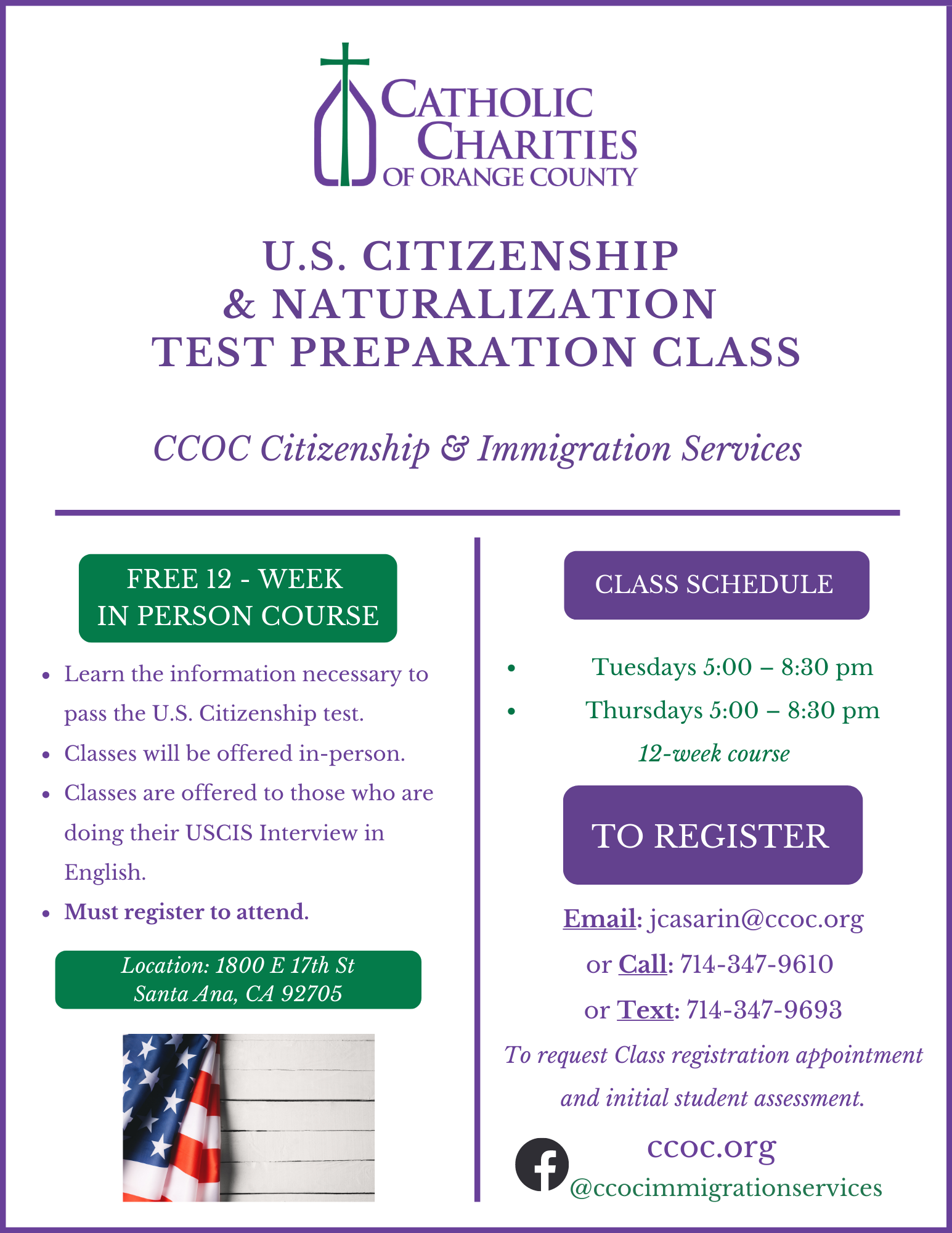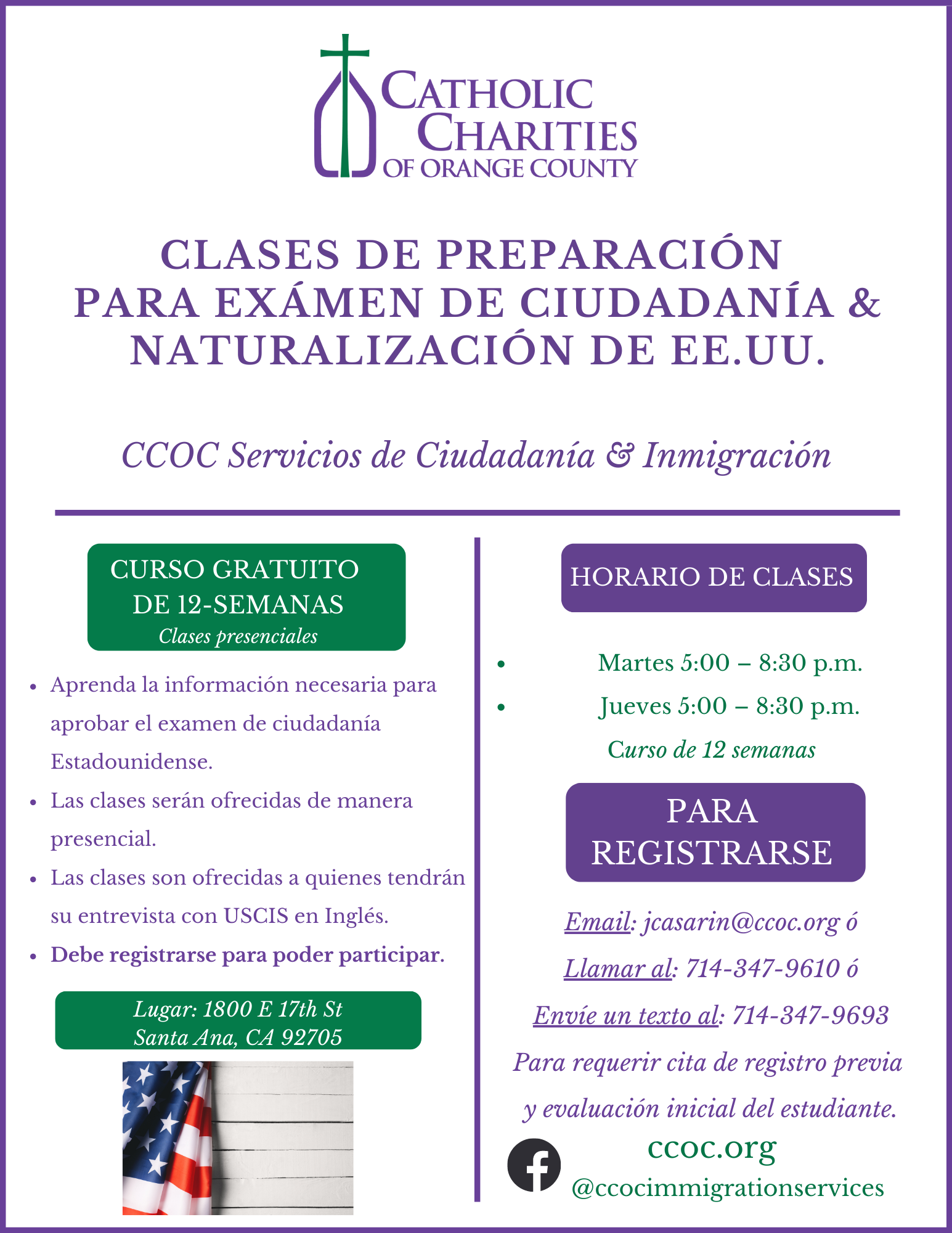 Contact
To schedule an appointment with our Immigration & Citizenship Services:
FOR ENGLISH & SPANISH
CALL: 714 – 347 – 9610 | TEXT: 714 – 347 – 9693
FOR VIETNAMESE
CALL/TEXT: 714 – 347 – 9622
EMAIL
ADDRESS
1800 E 17th St, Santa Ana, CA 92705
Frank Murphy | Program Director