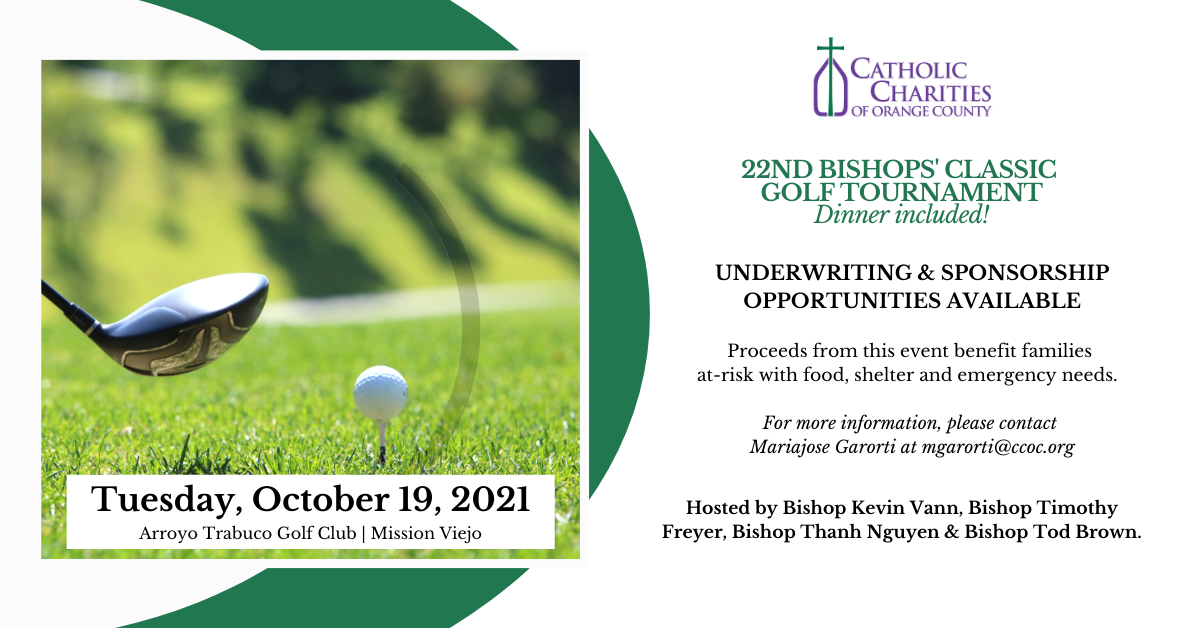 The annual Bishops' Golf Tournament is here once more!
A festive and faith-filled gathering hosted by Bishop Kevin Vann, Bishop Timothy Freyer, Bishop Thanh Nguyen, and Bishop Tod Brown on Tuesday, October 19th, 2021 at Arroyo Trabuco Golf Club.
This day of faith and fun contributes to Catholic Charities of Orange County's ability to respond with generosity and love to those in need. Proceeds from this event benefit families at-risk in Orange County with food, shelter, and emergency needs. Over the years, through this fundraiser, golfers and sponsors have helped thousands of families become safe, stable, and healthy. We look forward to seeing you this year! May God bless you and thank you for your continuous generosity and support!
For registration, sponsorship, or underwriting information please contact
Mariajose Garorti: mgarorti@ccoc.org | 714.347.9676